A message from Vincent...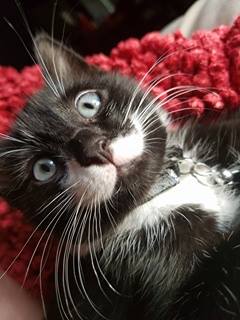 Northgate Vets have set up a sister practice 'St Vincents Vets' at 84 St Vincents Road Virginia at the gateway to Banyo. St Vincents Vets is owned and managed by Drs Bernie & Megan Bredhauer. Our skilled practicing vets: Drs Holly Taylor and Megan Bredhauer are working in conjunction with the vets from Northgate Vets: Drs Bernie Bredhauer and Jen Kelly. Our wonderful veterinary nurses are headed by Raechelle: Tia, Kim, Terri and Cesar who work together as a team across both St Vincents Vets and Northgate Veterinary Surgery.
St Vincents Vets is a family-owned, friendly, neighbourhood veterinary practice delivering best-practice medicine and surgery. Our new surgery includes the benefits of a modern, professional veterinary practice in a beautiful character building with the caring, personalised service lots have come to love at Northgate Vets. St Vincents Vets provide caring and professional veterinary services for the pets of Virginia, Banyo, Nudgee, and beyond.
The Vets at St Vincents Vets really care about patient care, comfort and safety.
August and September are Pet Dental Months!
FREE Dental Check
St Vincents Vets will be running pet dental promotions throughout August & September; to raise awareness of pet dental problems, prevention and treatment and the importance of thorough dental examinations.
Four out of five dogs and cats over the age of three years will have some sort of dental disease. Pets often will not show pain. Even pets with sore gums, infected mouths and broken teeth will continue to eat so owners may not see any problems.
So, how can you tell if your dog or cat is in the early stages of dental disease? Gums may be red and inflamed, and the teeth stained with tartar or the pet may start dropping food. Also, your pet's breath might smell bad, indicating infection.
Allow us at St Vincents Vets to assess your dog or cat's oral health free of charge. We are excited to offer A FREE DENTAL CHECK with a vet. During the examination, we will be happy to discuss the options of oral hygiene for your dog or cat at home. We may recommend regular tooth brushing or dental treats. Many cats and dogs can be trained to enjoy having their teeth brushed, especially if you start at an early age. Other options in keeping the teeth sparkling also can be discussed.
To complement the free dental check, St Vincents Vets is also offering 15% off the price of a first time Scale and Polish procedure under anaesthetic and a discounted cost of extractions if they are required.
​Our Services
At St Vincents Vets, we offer a wide range of veterinary services and pride ourselves on a commitment to providing the best medical care for your dogs and cats, and some pocket pets and birds. We treat pets and humans with care and compassion.
Our Services include:
Vaccinations and Health Checks
Worming; Heartworm, flea and tick preventatives
Surgery (with state-of-the-art anaesthetic machines, monitors, heated surgery table and heated recovery cages)
Desexing
Disease management
Microchipping
Dentistry (with nerve blocks and top of the range dental equipment)
Nutritional advice and premium pet food
Behaviour advice
Grooming
Puppy packages
Contact and Staff Details
Opening Hours
Monday to Friday: 8am to 6pm
Saturday: 8.30am to 12:30pm
* Consultations by appointment please.
Closed Sundays and Public Holidays.
​St Vincents Vets will be closed on
Monday 2nd October 2017.
We will be open again on Tuesday 3rd October at 8am.
If you require emergency pet treatment or advice, please contact BVECCS at ALBANY CREEK Tel 3264 9400.
SVV Practice Location :
84 St Vincents Road
Virginia Qld 4014
Please see car parking information at the bottom of this page.
​​​PHONE 3177 1299
0422 859 152
Email: reception@stvincentsvets.com.au
​Our Vets
Dr Megan Bredhauer BVSc (Hons) PhD
Dr Bernie Bredhauer BVSc (Hons)
Dr Holly Taylor BVSc Cert GP EM&S
Exciting News!
20% Discount on Desexing
St Vincents Vets is proud to announce that we are joining forces with the RSPCA in their Operation Wanted. It's our way of supporting the community and helping to reduce the number of homeless dogs and cats.
Join us in this RSPCA initiative and book your dogs and/or cats for desexing at St Vincents Vets between 1st June 2017 to 31st August 2017. Receive a massive 20% discount on the cost! That has to be good news. OFFER EXTENDED TO 30th SEPTEMBER 2017 !!
Our surgical procedures and equipment are of the highest standards. Best in patient care, comfort and safety. We care for your pets as though they our own.
For more details, please ring 3177 1299.
Facebook Posts
Visit us on Facebook
Location Map
Client Car Parking
​In respect to our neighbours and local traffic flow, St Vincents Vets politely ask that our clients park their cars either :
(i) in Meadfoot Street on the Vet side of the road between our driveway and the telegraph pole near the neighbour's driveway, or
(ii) on St Vincents Road under the neighbour's shady tree (but not within 3 metres of the post box).
We very much appreciate your co-operation.