Cat : Fourth Year Veterinary Student
Cat is our 4th year veterinary student, currently completing her studies at UQ's Gatton campus during the week and will while working at our clinic on Saturdays. She has a passion for conservation with a particular interest in working with Big Cats, and how Wildlife research can improve challenges facing the African Cheetahs - especially their limited genetic diversity. Recently Cat attended an International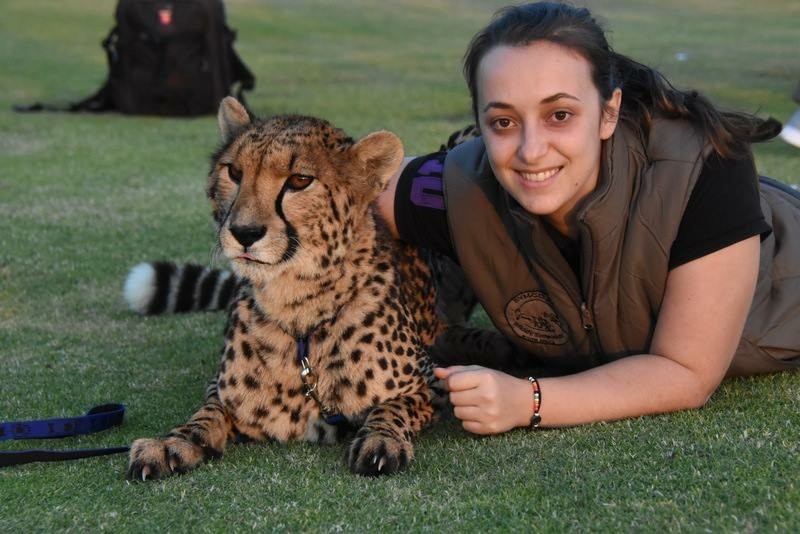 Symposium on Wildlife Utilization (ISWU) in South Africa, where she got to live her dream and see these beautiful animals in the wild.
Previously Cat has completed a Bachelor of Science (with Honours) in Zoology & Genetics. She examined Animal behaviour with a keen focus on conservation. Cat has worked as a vet nurse at a clinic south of Brisbane for 2 years before joining the St Vincent's team.
In her spare time Cat loves baking and decorating cakes, camping, and photography. She currently has 2 beautiful cats, Harvey and Kelsey, and a Border Collie pup, Remy.